Collaborative Research to Identify Climate Refugia & Support Resilience in MPAs in Baja California
Collaborative Research to Identify Climate Refugia & Support Resilience in MPAs in Baja California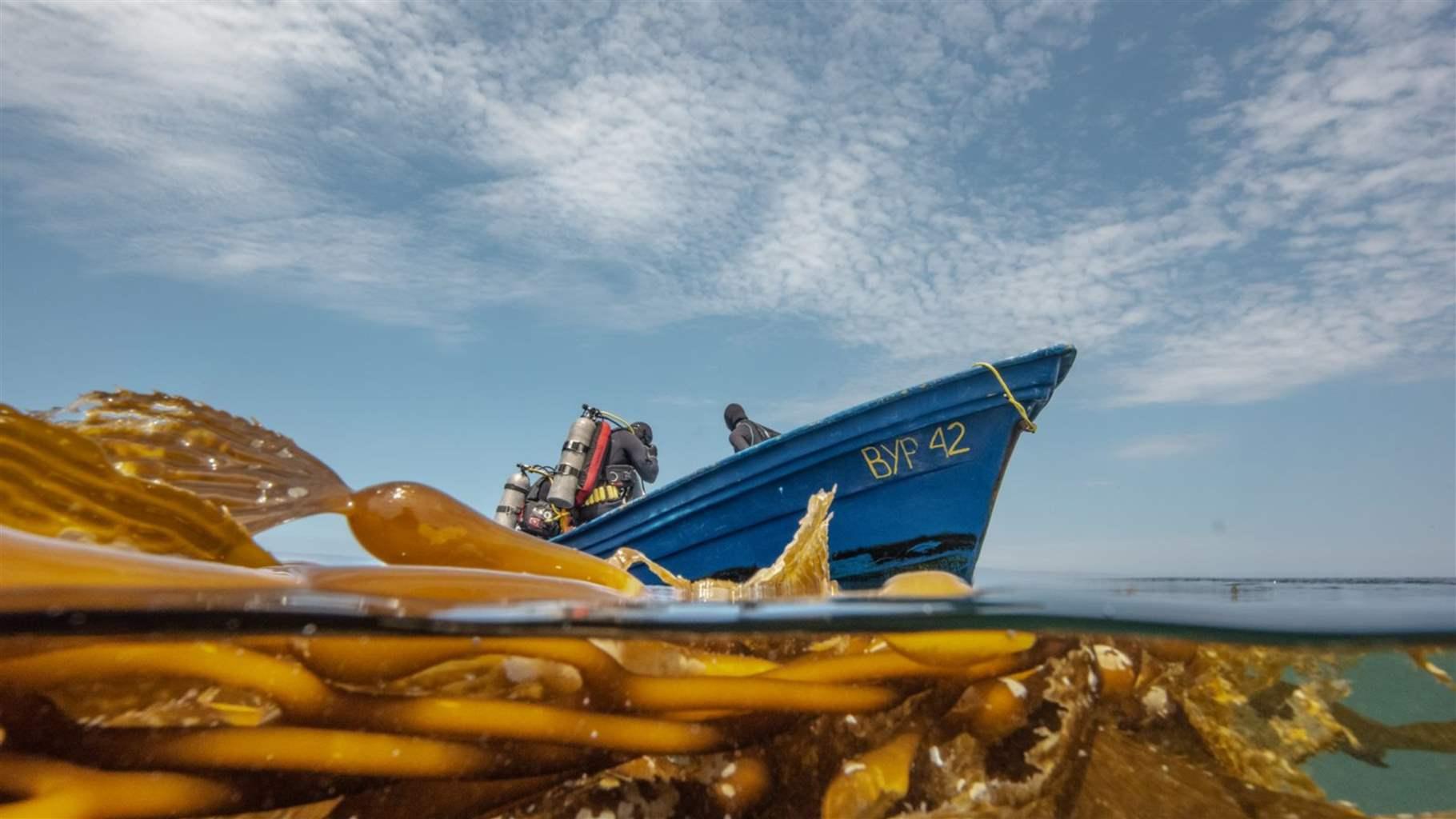 The Vizcaino and the Pacific Islands marine protected areas (MPAs) in Baja California were created in 1988 and 2016, respectively, to protect giant kelp forest ecosystems. In terms of kelp distribution, the Vizcaino MPA represents the southern range whereas the Baja California Pacific Islands are six islands in the central and northern ranges for kelp forests in Mexico. Giant kelp forests are some of the most productive and diverse ecosystems, providing critical habitat for numerous species (e.g., abalone, lobster, sea urchins among others) of economic and cultural importance in the area. Thus, as climate change has begun to negatively impact kelp forests, including a severe marine heatwave from 2014 – 2016, fishers and fishing cooperatives have identified protecting these iconic systems as a management and research priority.
Prior to this project, researchers convened workshops with the Federation of Fishing Cooperatives of Baja California (FEDECOOP) where they co-developed a climate adaptation framework and identified research priorities. Now, the research team will address those priorities, including identifying and characterizing climate refugia for kelp forests in the Vizcaino and Pacific Islands MPAs and working with stakeholders to develop adaptation measures to enhance refugia.
Informing Management
The Vizcaino and Pacific Islands MPAs are managed by the National Commission of Protected Areas (CONANP). Artisanal and recreational fishing are allowed in these MPAs; however, restrictions apply. The National Commission of Aquaculture and Fisheries (CONAPESCA) is the agency responsible for managing fisheries. Along with a host of other regional fishing cooperatives, FEDECOOP, CONANP, CONAPESCA work collaboratively to enforce rules and co-manage access rights and fisheries resources in the region as well within these MPAs. The researchers aim to work with all of these partners to conduct the project. Ultimately, the research team aims to strengthen collaboration across the region by building a network among the fishing cooperatives, government agencies, and scientists to develop and execute climate-adaptation strategies that emerge from this work in the MPAs of Baja California.
Research Team
Fiorenza Micheli, Stanford University
Inés López, Comunidad y Biodiversidad (COBI)
Mario Ramade Villanueva, Federation of Fishing Cooperatives of Baja California (FEDECOOP)
Nur Arafeh Dalmau, University of California, Los Angeles/Stanford University
Kyle Cavanaugh, University of California, Los Angeles
Gabriela Montaño Moctezuma, Universidad Autónoma de Baja California