Enhancing Kenya's Community Small-Scale Fisheries Resilience through Collaboration
Enhancing Kenya's Community Small-Scale Fisheries Resilience through Collaboration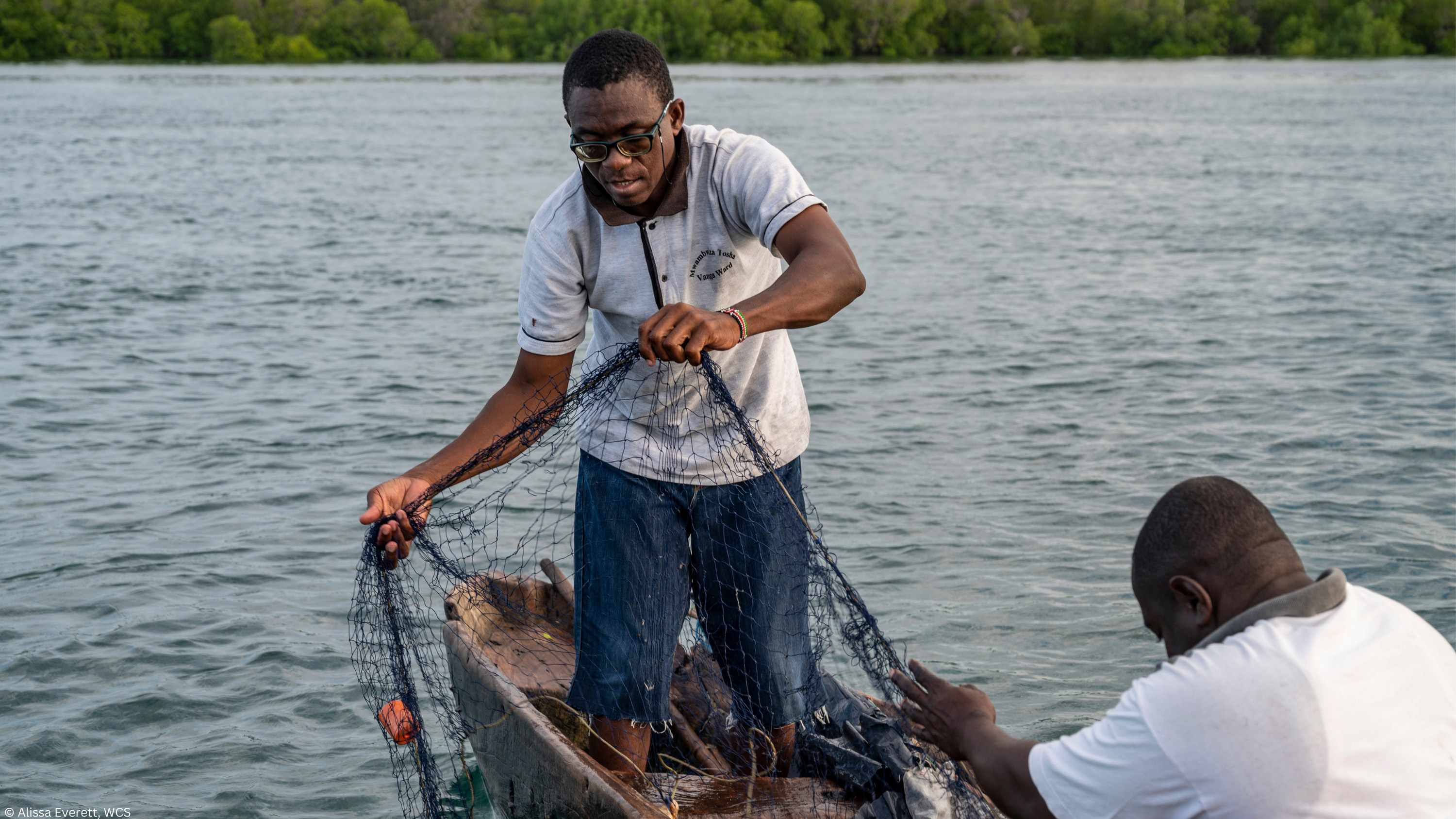 Nearshore habitats off Kenya including coral reefs, seagrass, and mangroves, are under threat from the pressures of overfishing and climate change. To foster local stewardship of these areas the Kenyan government works with communities to help them make decisions on fisheries management and habitat protection. In this context, communities can establish small-scale fisheries (SSF) closures to improve the health, quality, and resilience of habitats and fish stocks. However, since their establishment, there has not been a national assessment on how and where SSF closures benefit communities.
In this project, the research team will work with communities and the government to develop a nationwide model that prioritizes areas for the placement of voluntary community SSF closures. Their aim is to evaluate the status of the Kenya socio-ecological system and to provide a roadmap of how a network of community closures could improve fish stocks and enhance resilience to climate change nationally. The modeling will consider threats from climate change under different scenarios, as well as social realities of establishing community SSF closures to improve the effectiveness by collaborating with local communities along the Kenyan coastline and the government to strategically manage areas as a network, recognizing such factors as habitat representation and connectivity.
Informing Management
The Government of Kenya is conducting a national-level marine spatial plan (MSP). This project will establish optimal locations for community SSF closures. The research results will identify a spatial map of needs for community capacity building as well as ecological priorities to invest in community driven fisheries closures to extend Kenya's network of marine protected areas with voluntary measures.
Research Team
Dr. Nyawira Muthiga, Kenya Marine Director for the Wildlife Conservation Society (WCS)
Dr. Jennifer O'Leary, the Marine Director for WCS Western Indian Ocean region
Dr. Joseph Maina Mbui, Senior Lecturer in Spatial Information Science, Macquarie University
Dr. Jean Mensa, the Marine Director for WCS in Tanzania
Dr. Tim McClanahan, Global Director for Marine Science WCS
Remy Oddenyo, WCS Kenya Marine Research Scientist
Jesse Kosgei, WCS Kenya Marine Research Scientist
Dr. Kyle Zawada, Research Fellow at Macquarie University and Wildlife Conservation Society
Dr. Luisa Fontoura, Research Fellow at Macquarie University