Marine Mammal Bycatch Risk Assessment in Chile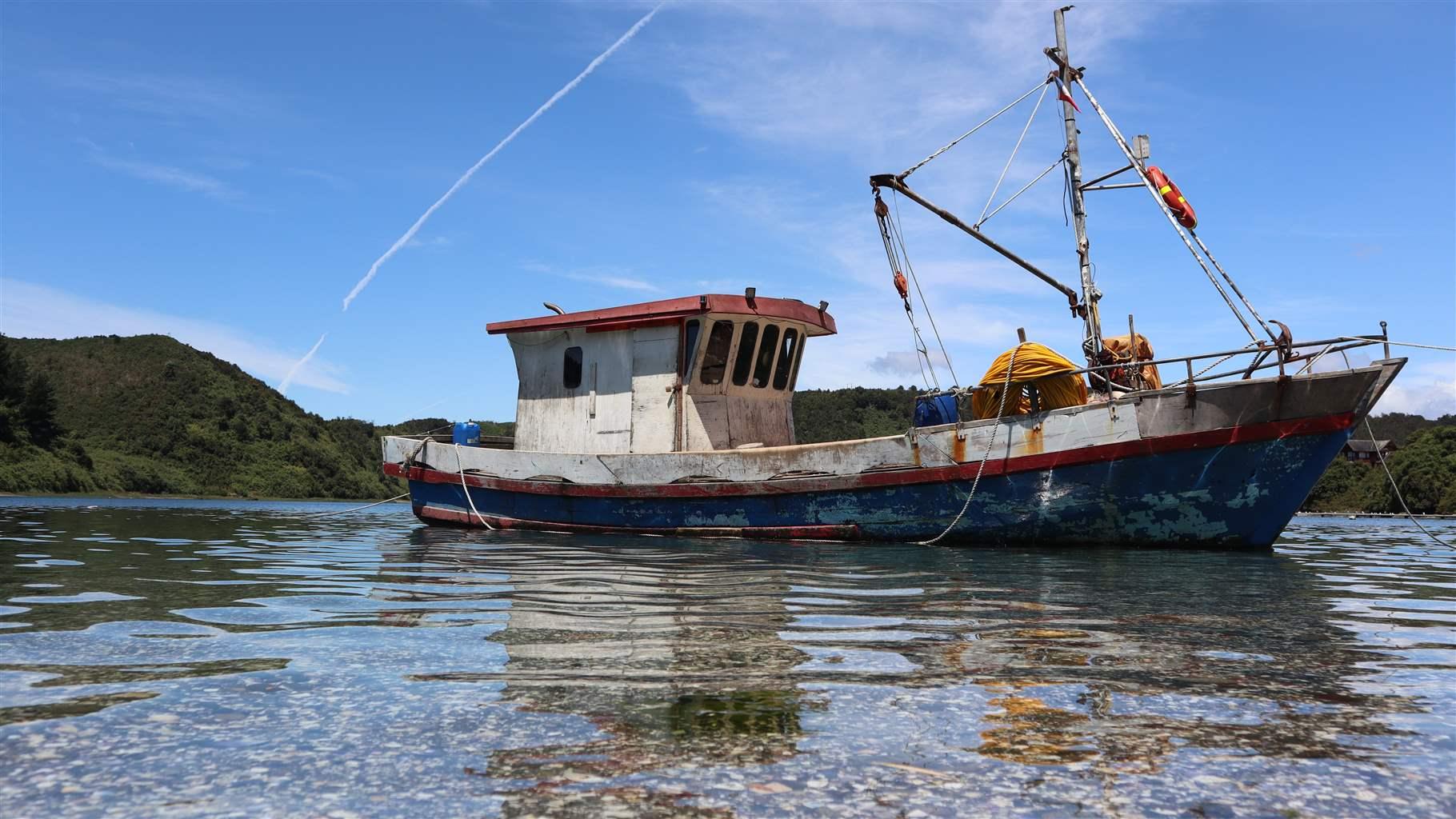 Over the last decade, the Chilean government has taken steps to better understand marine mammal abundance, bycatch occurrence, and critical knowledge gaps to prioritize resources and build capacity to sustain marine mammal populations. In January 2020, Dr. Ellen Hines with the Estuary & Ocean Science Center at San Francisco State University, and Dr. Maritza Sepúlveda with the Universidad de Valparaíso, met with government officials at the Subsecretaría de Pesca y Acuicultura - Undersecretary of Fisheries and Aquaculture (SUBPESCA) and Instituto de Fomento Pesquero - Fisheries Development Institute (IFOP) offices to discuss research questions that could help fill knowledge gaps and identify bycatch risk in Chilean fisheries.
For this project, the Lenfest Ocean Program is supporting Dr. Hines and Dr. Sepúlveda as they continue this work to bring together a team of experts to collaborate with the Chilean government, fisheries agencies, and local scientists to conduct a bycatch risk assessment for Chilean fisheries. Using the Bycatch Risk Assessment (ByRA) toolbox- a geographic information systems-based toolbox that can generate visualizations of bycatch risk using any amount or type of data- the research team will work with scientists, managers, and the fishing community to identify areas with bycatch risk along the Chilean coast and develop recommendations for future data collection and mitigation strategies to decrease bycatch mortality.
Expert Working Group Members
Ellen Hines, Estuary & Ocean Science Center, San Francisco State University
Maritza Sepúlveda, Universidad de Valparaíso
Carlos Montenegro, Instituto de Fomento Pesquero
Luis Cocas Gonzalez, Subsecretaría de Pesca y Acuicultura
Maria Jose Perez, Escuela de Medicina Veterinaria, Universidad Mayor de Chile
Daniel Palacios, Marine Mammal Institute, Oregon State University
Marisol Garcia Reyes, Farallon Institute
Fernanda Barilari, Instituto de Biología, Facultad de Ciencias, Universidad de Valparaíso
Claudio Bernal, Instituto de Fomento Pesquero
Ilia Cari, Instituto de Fomento Pesquero
Ljubitza Clavijo, Instituto de Fomento Pesquero
Alexandra Curtis, Southwest Fisheries Science Center, NOAA Fisheries
Bethany Frantz, Department of Geography & Environment, San Francisco State University
Jorge Guerra, Subsecretaría de Pesca y Acuicultura
Daisy Hui Shi, Farallon Institute
Rebecca Lent, Executive Secretary, International Whaling Commission
Jaime, Letelier, Instituto de Fomento Pesquero
Sergio Lilo, Instituto de Fomento Pesquero
Jaime Matera, Department of Anthropology, California State University, Channel Islands
Luis Parot, Instituto de Fomento Pesquero
Marcelo San Martin, Instituto de Fomento Pesquero
Macarena Santos, Instituto de Biología, Facultad de Ciencias, Universidad de Valparaíso
Margaret Siple, Alaska Fisheries Science Center, NOAA Fisheries
Benjamin Suarez, Instituto de Fomento Pesquero
Marguerite Tarzia, Bycatch Mitigation Initiative, International Whaling Commission
Christian Vargas, Instituto de Fomento Pesquero
Rodrigo Vega, Instituto de Fomento Pesquero
Patricia Zarate, Instituto de Fomento Pesquero
Luis Bedrinana Romano, NGO Centro Ballena Azul
recent WORK